A Contractor You Can Trust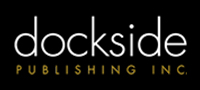 Check out our article in the Summer 2019 issue of Dockside Magazine on planning your renovation.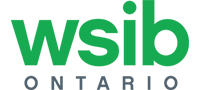 We are WSIB insured so you can rest easy knowing we care about our employees and clients well-being.
Testimonials
We had some major leaking in the front of our house a few years ago, Jason dug up the whole front of the house down to the footings and started fresh. We were a bit worried cause of the size of the job, but he assured us it would be done right. He tared the whole foundation wall and wrapped it with a basement wrap and put new drainage pipe in around the footings to drain properly. We back filled it and haven't had any issues since. We also got Jason and to build a deck at the front of the house after and a wonderful interlocking patio at the back of the house as well. Great work and he was a pleasure to work with.
Winters - Ivy ON
We had Jason come to our house to rebuild our deck. Our deck was rotten and needed to be replaced. After taking the old deck down, some existing structural problems were found and Jason corrected them all. Jason takes pride in his work, as it is seen in the final product. He kept a clean and tidy work site and was great at communicating with us throughout the entirety of the project. We would definitely call him back for any future projects!
Eisses - Oro ON
In our opinion Jason is incredibly talented and a skilled 'jack of all trades'. In the past we have sought his expertise on a wide range of repairs and home improvement jobs for our home. We would not hesitate to trust him in the future for more complicated projects. He has a ton of experience, a great reputation and works with integrity. We really appreciated how he listened to our needs and wants and demonstrated flexibility and efficiency in getting the job done. He was able to tell us what products and materials that were needed for our projects, was reasonable in pricing, organized and creative in problem solving. He is certainly a hard worker and is enthusiastic and passionate about his craft. We have always been pleased with the outcome of the work he's completed for us and would recommend him to others in a heartbeat.
Jones - Barrie ON